Freelancers and small business owners in Manchester invited to celebrate International Women's Day
The Northern Creative Collective has teamed up with Ziferblat to host a coffee morning to mark International Women's Day on 8th March 2018.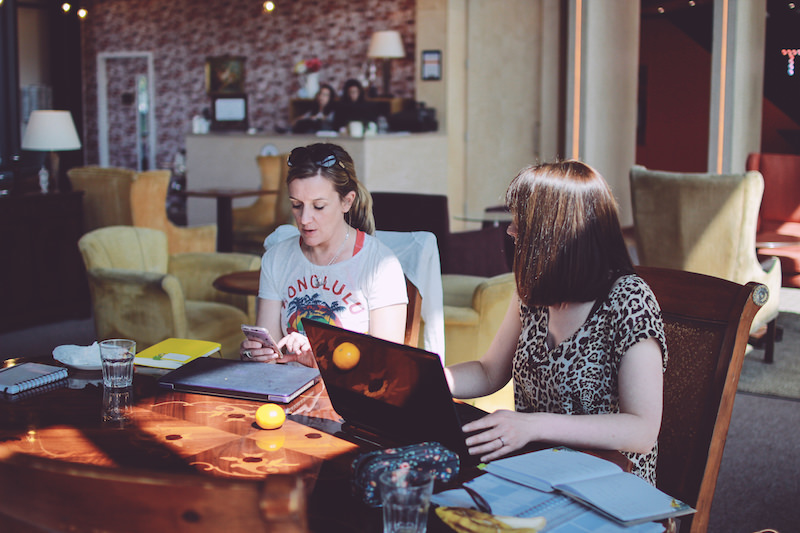 As well as a chance for freelancers and small business owners to get together, there will be a discussion around the gender pay gap amongst freelancers. And with Manchester recently named as the best place to be a freelancer – it's the perfect location for this event!
The gender pay gap gets talked about widely in terms of the traditional work environment, but you might be surprised to hear it also exists for self-employed workers. After all, supposedly freelancers set their own rates and are in control of their own careers.
The gender pay gap amongst freelancers: The statistics
According to IPSE, there are approximately two million freelancers in the UK – 41 per cent of whom are women. One in seven of all freelancers are working mums, and this figures is rapidly growing. The number of mothers working as freelancers increased by 79 per cent between 2008 and 2016 – nearly double the rate of increase in the freelance workforce as a whole.
Yet despite women – and working mums in particular – representing a large and growing proportion of the freelancing community, they're getting paid less than men.
According to the ProCopywriters Survey 2017, the gender pay gap for freelance copywriters is 29 per cent. Full-time female freelance copywriters earn an average of £34,803 a year compared to the £48,564 their male counterparts take home. The gender pay gap is even larger between women and men who combine employed work with freelancing – a huge 46 per cent.
Statistics from YunoJuno show female creative freelancers make an average of £308 a day, compared to men who make an average of £350.
Closing the gender pay gap for freelancers and small business owners
It's no surprise that women – and in particular working mums – make up the fastest growing demographic of freelancers. The traditional 9-5 doesn't suit a lot of people – especially if you have young children and have to juggle childcare with rush hour traffic. What is surprising though is that female freelancers are still facing inequality. But why? Why are women who are self-employed typically getting paid a lower day rate than men?
During the International Women's Day event at Ziferblat, we'll have a number of speakers who will explore some of the issues and offer some advice around how freelancers and small business owners can value their time, have confidence when negotiating and ways to ensure they maximise their income.
The speakers for the event will include:
Katy Carlisle | Katy has been self-employed for over four years, and through her business The Wheel Exists, she helps freelancers and charities to create websites using Squarespace. She set up Freelance Folk in 2015 to provide a way for people who are self-employed to meet and chat with other freelancers through popup co-working sessions at Ziferblat. In 2017, Katy was awarded the IPSE Freelance Ambassador of the Year award for her work within the freelance community.
www.thewheelexists.com |www.freelancefolk.co.uk
Sara Benaissa | Sara is a Mancunian writer who focuses on technology, urbanism, northern spirit and the modern multi-cultural Zeitgeist. As a freelancer and owner of Fraiche Ink, Sara works with local start-ups, social enterprises and larger B2B organisations who all have a sustainable, ethical or futurist mindset. Sara has an international background in communications and marketing, splitting her time between Manchester and Paris. She also writes poetry, short stories and runs a local writing workshop and creative networking group in East Manchester.
Twitter: @Fraicheink | Instagram: @sarajbenaissa |www.fraicheink.com
Ruth Bigger | Ruth is a business and life coach who works with individuals looking to make changes. Ruth helps individuals, including women, to understand their value and helps them develop tactics and strategies for pricing their work, negotiating and appreciating their own worth. Ruth has completed an intensive four years coach programme at the Institute of Psychosynthesis in London and is currently completing my Postgraduate Diploma in Organisational Coaching.
Website: www.ruthbigger.com
International Women's Day: Freelancer coffee morning at Ziferblat, Media City
The coffee morning is open to anyone who is interested and would like to meet other freelancers and small business owners. Guests should log in and out at the Ziferblat reception and pay for the time spent in the venue.
Date: Thursday 8th March 2018
Time: 09:00 – 11:00
Location: Ziferblat, Tomorrow building, Media City, Salford, M50 2AB
To register your place, please go to our Eventbrite page.